Escape to the Country
'Large drift' as people escape to the country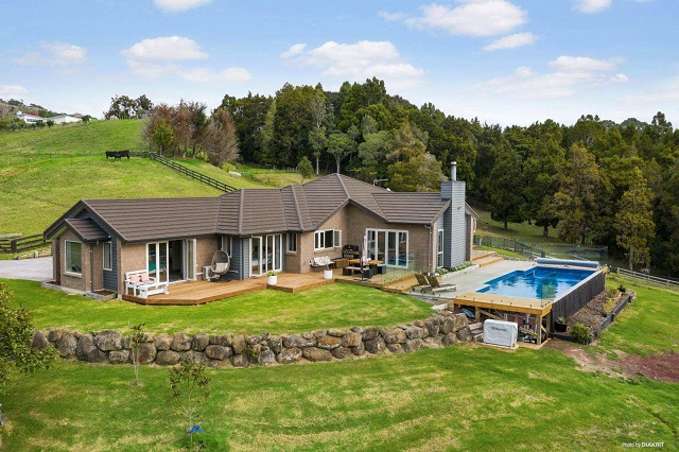 After being stuck in the concrete jungle for their Covid-19 isolation, many Kiwis are making a move to the countryside for more outdoor space and sustainable living.
Real estate agents specialising in lifestyle blocks are seeing a major lift in sales as buyers crave space post-lockdown and switch to more frequently working from home.
Precisions Real Estate agent James Bailey says the demand for lifestyle blocks has increased dramatically since the lockdown.
Buyers are craving more space after spending the lockdown in small homes.
"People are seeing that they can work from home now and their kids can have a bit of grass to play around on and it's good option for a family. The lockdown out this way was by no means a hardship," he says.
With listings in Riverhead and Coatesville he says enquiries mainly come from houseowners in Milford, Takapuna, Herne Bay, Parnell and Ponsonby. Buyers see it as not far from Auckland city, yet still rural.
"It's people who live in the types of properties where you can reach out the window and shake your neighbour's hand," he says.
He says another driver for lifestyle blocks' increasing demand is that Kiwis started appreciating sustainable living more.
"It's really appealing for people to grow their own fruits and vegetables as they know where it comes from, it's healthy and it's where the country needs to head."
Ray White agent Ross Hawkins who markets luxury lifestyle properties at the top and bottom of the country - Matakana Station, Bay of Islands and Queenstown country estates - says more people working from home is driving the demand.
In the past few months people who were looking for property pre-lockdown realised that they don't need to come into the office every day and can work remotely from anywhere in the country, he says.
"Many of them are now making decisions to spend more time on the coast or country estates and just have a 'lock and leave' in the city," Hawkins says.
Pukekohe's Barfoot and Thompson agent with large lifestyle portfolio, Scott McElhinney, agrees that Kiwis started to appreciate space more post-lockdown.
"A lot of people reassess their lifestyle and the biggest trend is to have more space for their family and hobbies."
Those wanting to live in Pukekohe are willing to travel for about an hour to work, with a "large drift" of enquiries from Aucklanders, he says.
"With an increase of new rail and the employment in the South we are getting a lot more people attracted to the area."
McElhinney says the majority of buyers a making a switch to a rural lifestyle as they now have more flexibility to work from home.
Cambridge-based More Real Estate agent, Peter Tong, says self-isolation and Covid-19 made house owners re-evaluate their priorities, putting safety and freedom first.
"There's been a good genuine interest in the country and what I'm feeling that people want a bit more isolation," he says.
Hamilton buyers are drifting to more rural Cambridge which is only 15 minutes out of the city.
"About five years ago lifestyle blocks were very sought-after and then all of a sudden no one was ready to go there and now the demand is back."