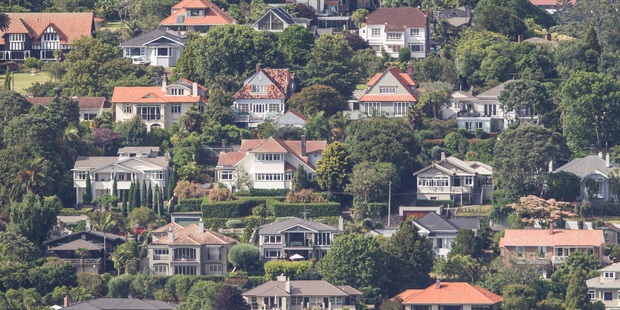 The median price of new Auckland homes is $800,000. Photo / Michael Craig
The median price of new Auckland homes is $800,000, meaning less than 20 per cent of new builds would be available for first-home buyers who qualify for KiwiSaver subsidies, according to new figures.
The numbers have raised questions about whether the new builds across the city are making the city any more affordable.
Government and Auckland Council policies aimed at tackling the shortage and rising prices, have focused on increasing the supply of homes.
The figures from Council, obtained by Radio New Zealand, includes nearly 3000 sales of new homes in Auckland for 2014 to early November last year.
Thirty-five per cent were priced between $750,000 and $1.05 million, the data showed. The average price was just over $853,000.
The average prices for existing homes sold was just over $760,000.
First-home buyers must purchase a home below the $550,000 cap to be eligible for KiwiSaver subsidies.
Standalone houses below that cap made up 6.3 per cent of homes sold while units and apartments made up 13.5 per cent.
The median price for new apartments was between $450,000-$500,000, and $550,000-$600,000 for units and townhouses. Standalone homes sat between $800,000-$850,000.
There was an increase of 3475 consents in 2009, to 9500.
But according to projections for three decades, that's short of the 13,500 homes needed each year.
The Government and council's Housing Accord was agreed to fast-track planning.
The data excluded social rental housing such as dwellings built by Housing New Zealand. It also did not include homes which people have built for themselves on their own land.